Commercial Tenant Resource Center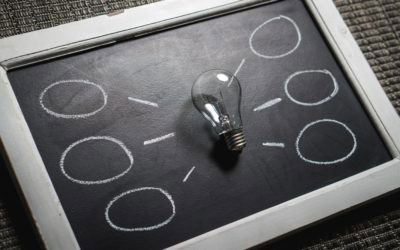 Updated: September 18
CASTO is conducting business with protective measures in place to protect our associates, tenants and our communities. This includes practicing social distancing and keeping our corporate office closed. With that being said, we are still here. We are going through this with our tenants, owner and communities, and are working diligently to find creative avenues to provide resources and opportunities to our tenants that have been affected by this public health emergency.
We'd like to offer our assistance and want to equip our commercial tenants with resources that might help negate the negative impact this pandemic may have on its business. Below are some resources for our commercial tenants. CASTO will actively update the resource center as more information becomes available, however, we can not guarantee that the information below is an exhaustive list or the most up-to-date resources available to businesses.
We will do our best to support our tenants during this time.
---
Store Reopening
Retail Industry Leaders Association and National Retail Federation: A Blueprint for Shopping Safe
Building Signage Graphics including 12 inch x 12 inch Social Distancing Floor Decal, Handwashing Signs and more!
Free reopening resources including signage, flyers, social distancing floor decals and more!
Flyer Templates
Several flyer templates are available to download, edit and use as needed. Click here to navigate to the Flyer Templates Resource folder.
Social Media Graphics
COVID-19 social media graphics folder
Restaurant social media graphics folder
COVID-19 Resources
Centers for Disease Control and Prevention
World Health Organization
Business Support and Resources
Federal Resources
ICSC Federal Reserve Action Summary (PDF)
CARES Act information for individuals and businesses
CARES Act U.S. Chamber of Commerce – Small Business Loan Guide (PDF)
EY COVID-19 Resources for Entrepreneurs and Private Companies
IRS Coronavirus Tax Relief
U.S. Small Business Administration Disaster Loan Assistance
U.S. Chamber of Commerce Coronavirus Small Business Guide
A guide to the Families First Coronavirus Response Act: Employer Paid Leave Requirements
DOE's Reemployment Assistance Services
Ohio Resources
Bricker & Eckler COVID-19 Resource Center
Columbus Chamber of Commerce Business Resources
JobsOhio Support for Ohio Companies
Ohio Bankers League Customer Assistance
Ohio Coronavirus and Unemployment Insurance Benefits
Ohio Department of Health: COVID-19 Overview
Ohio Department of Health: Business Support
Ohio Department of Health: Public Health Orders
Ohio Job Search — COVID-19 Job Search: Post staffing needs
SharedWork Ohio
Support Columbus Eats: List store and services updates
Support Local Ohio Businesses — Ohio.gov
The City of Columbus and Community Resources
Florida Resources
Florida: Safe. Smart. Step-by-Step Plan for Florida's Recovery (PDF)
Florida Business Damage Assessment Survey
Florida Department of Economic Opportunity Business Recovery
Florida Department of Health COVID-19 News
Florida Department of Management Services Small Business Resources
State of Florida Executive Orders
Sarasota Resources
Beach Conditions and Travel Alerts
Sarasota County Government: COVID-19 Resources
Bay County Resources
Bay County Health Department with Local Updates
Bay County COVID-19 Updates
Panama City Beach COVID-19 Updates
Orange County Resources
Orange County's measures to "Stay Safe at Home" and social distancing
Orange County's Heath Resources
Orange County Updates and Testing Sites
Winter Park Business Resources
Small Business Utility Assistance Program
Winter Park's Green Business Resiliency Grant Program
Winter Park Chamber of Commerce
Donate to Thrive Winter Park, charitable response to the financial impacts of COVID-19
Georgia Resources
Georgia Support for Businesses
Golden Isles Golden Isles COVID-19 Updates
North Carolina Resources
North Carolina Chamber Coronavirus Resource Guide
North Carolina Department of Health and Human Services COVID-19 Response
North Carolina Department of Health and Human Services Resources
NC Rapid Recovery for Small Businesses
State of NC Jobs
Wake Technical Community College Small Business Center
South Carolina Resources
South Carolina Chamber of Commerce Information & Resource Hub
General Resources
American Bankers Association: America's Banks are Here to Help
American Express Financial Hardship Support
American Express Working Capital Terms
Chase Cardholder Fees and Interest Flexibility
Crowdfunding Efforts — GoFundMe COVID-19 related efforts
Facebook Small Business Grants Program
International Council of Shopping Centers (ICSC) CARES Act Economic Plan Summary
Kroger — Sharing What We've Learned: A Blueprint for Businesses
Creatives for Blueprint
List your business on the Support Local USA Today webpage
United Way Worldwide Recovery Fund
For any questions or concerns, please email [email protected].
Contact CASTO
Thank you for considering CASTO for all of your residential and commercial real estate needs. Please fill out the contact form and a CASTO team member will respond to you as soon as possible.