Helpful Resources for Individuals
We are all in this together.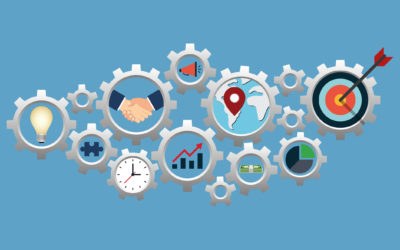 Update: March 18, 2021

The coronavirus pandemic has impacted so many individuals and businesses within the community. Some are struggling in many ways including mentally, physically, financially and more. The following resources are available to hopefully lessen the burden that individuals have given the current circumstances.
Learn more on how you can respond to the Coronavirus. –NEW!
COVID-19 Vaccine –NEW!
The Centers for Disease Control and Prevention COVID-19 Vaccine and what you need to know.
Vaccination Clinics
Vaccine Management Solution (VMS)
Myths and Facts about the COVID-19 vaccine
Town Halls Now Videos
COVID-19 Vaccine Pop Up Clinics
Getting Tested for COVID-19 –NEW!
How to get tested and more information
Who should get tested?
Symptoms of Coronavirus + Symptom Self Checker
If you are sick, or caring for someone who is sick
Where to get tested in Ohio
Finance
CARES Act provides cash payments
For more information on the CARES Act and stimulus check, click here.
Ohio Coronavirus and Unemployment Insurance Benefits
Description
Unemployment Insurance is an employer-paid insurance program that helps workers who are unemployed through no fault of their own. It provides temporary income to qualified individuals while they are looking for other work.
Increased Benefits
In 2020, the CARES Act provided most individuals an emergency increase in traditional unemployment insurance (UI) benefits (on top of State benefits). The Act also created the Pandemic Unemployment Assistance program, which provides up to 39 weeks of unemployment insurance to people not otherwise eligible for regular unemployment compensation (including the self-employed and those who have exhausted their regular and extended benefits).
Check back for more updates regarding 2021 benefits, or visit the CARES Act website here.
Requirements
In order to qualify for this benefit program, you must have worked in Ohio during the past 12 to 18 months and have earned at least a minimum amount of wages as determined by the guidelines. You must also be able, available and actively seeking work for each week that you are collecting benefits.
Application
To apply and expedite the claims process for those laid off due to the COVID-19 pandemic, click here. Call toll-free 1-877-644-6562, between the hours of 8 a.m. and 5 p.m., Monday through Friday.
Health
Apply for Food, Cash, & Medical Assistance
Healthcare Coverage
For workers – and their families – who have had a lapse of employment or who have become unemployed during the outbreak, COBRA Continuation Coverage may offer continued benefits for those who have a lapse in coverage or have become unemployed — click here. The Medicare program typically provides health insurance for people who are 65 and older, learn more here. The Medicaid program provides insurance to low-income individuals, families and children, pregnant women, the elderly, and people with disabilities, learn more here. Browse the Healthcare and Medical Assistance category to explore different programs.
Free Online Fitness Classes
A list of gyms and companies offering free workout classes that you can stream at home:
CBS News Fitness Class List
Good Housekeeping Fitness Class List
At-Home Exercises without Equipment
Mental Health
Coping with COIVD-19 Anxiety –NEW!
Caring for your Coronavirus Anxiety
Protecting Your Mental Health During the Coronavirus Pandemic
31 Tips to Boost Your Mental Health
Behavioral Health Resources
Virtual Counseling through Nemeth Counseling
Masks
Use masks to slow the spread –NEW!
How to Make Homemade Masks — JOANN Resource
CDC Guide on How to Care For Cloth Masks — Includes resources on how to make sew and no-sew masks with household items
Food
Local Resources
Support Columbus Eats — List of local restaurants and services around Columbus, Ohio
Grow Eat Ohio 2019 Local Food Guide — Order directly from local growers' websites and farmers markets
Meal and Grocery Delivery Services
Uber Eats, DoorDash, Grubhub now offer food and beverage delivery services to the greater Columbus area with contact free delivery and pick-up.  –NEW!
Post Mates also has food, drink, alcohol beverages, and grocery delivery service. –NEW!
Instacart is available for grocery pickup and delivery –NEW!
Hello Fresh is a great subscription meal delivery service — click here to take advantage of their current promotions
Meal Prep Suggestions
What to buy at the grocery store, suggestions for substitutions if you can't find certain food items, healthy meals you can make with frozen foods and items in your pantry, and more — learn more here.
Check out this site for endless recipes including meals with five ingredients or less, recipes that freeze well, big-batch recipes you can prep and eat all week and cooking projects that can keep you busy.
General
General Resources for Parents and Families –NEW!
Older Ohioans and Ohioans with Chronic Conditions –NEW!
Disinfecting Surfaces –NEW!
People at Increased Risk –NEW!
Cost Saving Strategies
Budgeting and Saving during a Pandemic –NEW!
Budgeting and Tips –NEW!
Ways to save money on a tight budget
How to simplify your spending
Ways to save money
Job Seekers
Employers who are hiring during the pandemic –NEW!
Ohio Job Search — COVID-19 Job Search
OhioMeansJobs
Wagner-Peyser is a federally funded program designed to help job seekers obtain meaningful employment opportunities and assist employers in obtaining skilled and productive employees. Click here to learn more.
Florida Department of Economic Opportunity Reemployment Assistance
Florida Department of Economic Opportunity Short Time Assistance
CareerSource Florida
Contact CASTO
Thank you for considering CASTO for all of your residential and commercial real estate needs. Please fill out the contact form and a CASTO team member will respond to you as soon as possible.