Physical Retail Isn't Going Anywhere, But Boring Is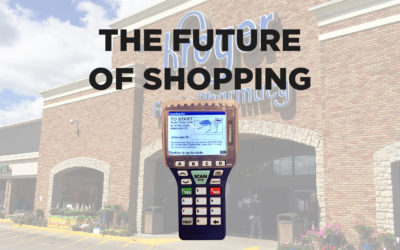 The digital world may be taking over, but the in-store experiences are only getting better. Storefronts are continuing to open in the US daily. According to the National Retail Federation, there are 135,477 retail storefronts in Ohio alone.
When you think about walking into a retail store, whether it is a restaurant, a clothing boutique or a fitness shop, at least one of your five senses are triggered. The in-store experience is all about engaging your senses. When you walk into a retail store, you see the layout; you smell the aroma; you feel the merchandise; you hear the music; you taste the samples.
JoAnn Fabric & Craft Stores created a new, hands-on experience in stores where customers can learn how to make custom shirts and crafts from a touchscreen kiosk which then is shared on a live stream through social media.
Ulta Beauty launched an app called, "Glam Lab" that allows customers to virtually try on makeup by uploading a selfie. This app guides them into their nearest store to replenish their beauty supplies and meet with a consultant. Ulta Beauty has changed their in-store experience by adding a hair salon, professional skin services, brow bar, and makeup application lessons, which all enhance the personalized shopping experiences.
The Kroger Company launched the "Scan, Bag, Go" program which customers can scan bar-codes of products they plan on purchasing, with a Kroger scanner and then pay at a self-checkout register. Kroger intends to improve the technology in the future for shoppers to skip the self-checkout and pay directly through the app.
Golf Galaxy not only offers apparel, footwear, bags, and carts but also a full custom-club-fitting and lessons designed by PGA and LPGA instructors. Their in-store golf experience is built with the latest motion analysis technology to improve your overall golf skills.
CASTO has been an innovator in the retail marketplace since the 1920s, our mixed-use and community shopping centers include an extensive network of local and regional tenants, as well as more than 200 national tenants with nearly 800 locations. To learn more about the tenants that we represent, visit our retail portfolio.
Contact CASTO
Thank you for considering CASTO for all of your residential and commercial real estate needs. Please fill out the contact form and a CASTO team member will respond to you as soon as possible.