CASTO Communities' Killarney Woods Apartments Celebrates Grand Opening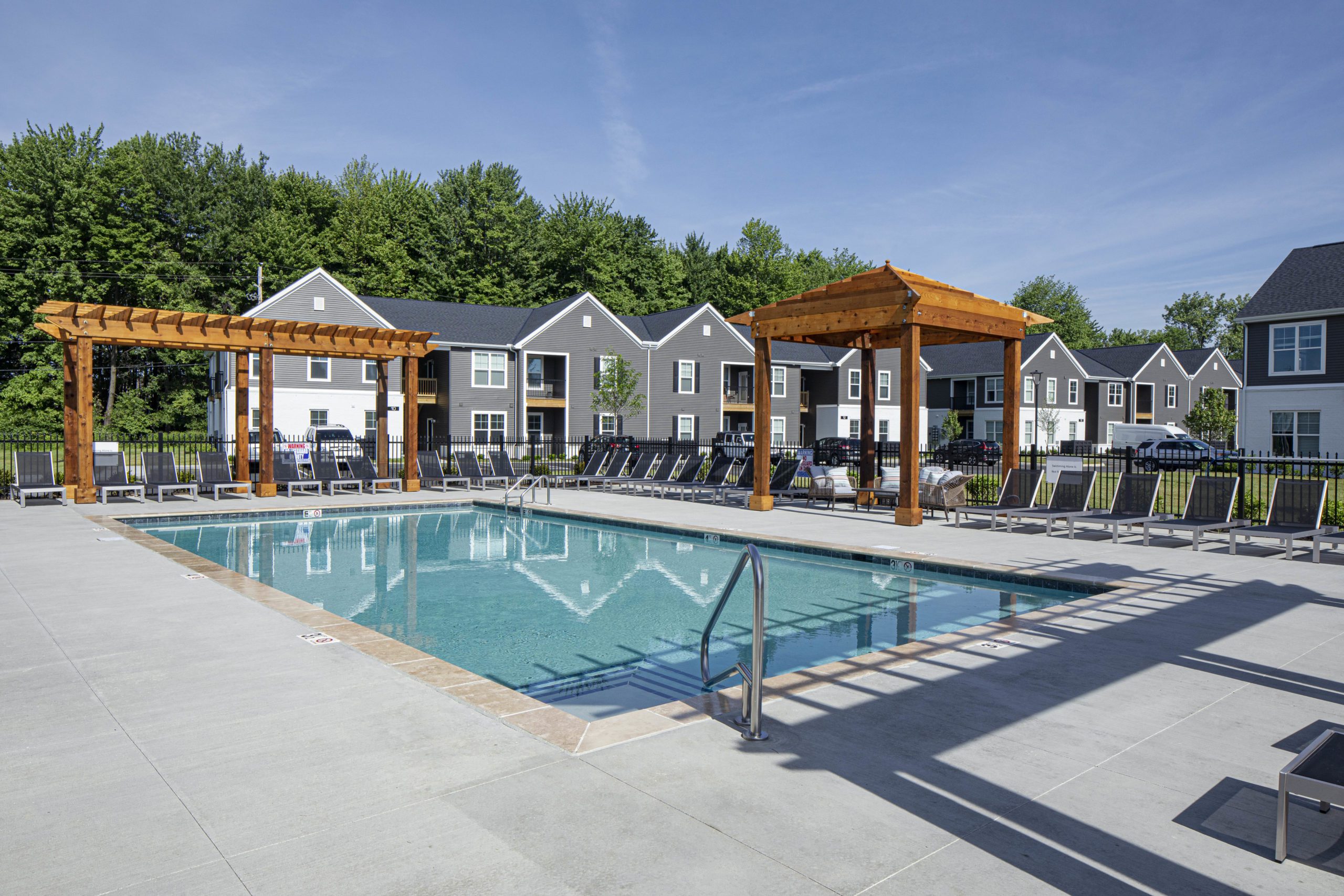 CASTO Communities is excited to announce the grand opening of their newest apartment community, Killarney Woods. Killarney Woods, a project in partnership with Homeport, is a 200-unit development in the fast-growing Blacklick neighborhood. The press and public are invited to the grand opening celebration on Thursday, July 21. 
The grand opening will be held at 8352 E. Broad Street from 4-7 p.m. Guests can enjoy local food and boutique trucks including Por'Ketta, Ohio Dynasty Apparel, and Rosie the Flower Truck. The event will also feature live music from local musician Frank Harrison, Jr., and complimentary drinks and ice cream served by Tap Truck Columbus and Johnson's Ice Cream. Guests will be able to take guided group tours of the one- and two-bedroom apartment homes and amenity spaces including a community clubhouse, spacious sundeck, swimming pool, and fully equipped fitness center. RSVP to the event here by Wednesday, July 20. 
"We're excited to bring Killarney Woods residents and the Blacklick neighborhood together for our first community event." said John Carter, Managing Director, Residential Property Management Operations for CASTO Communities. "We're thrilled to be a part of the neighborhood and look forward to serving the community here."  
Killarney Woods consists of 11 buildings and features both garden and townhome style one-, two-, and three-bedroom apartment homes. CASTO Communities began pre-leasing for Killarney Woods in May and welcomed their first residents to the community in June. When construction is complete, the community will also include a courtyard dog park. This is their third partnership with Homeport, and they look forward to future opportunities. For more information about Killarney Woods, please visit killarneywoods.com.  
About CASTO 
CASTO, a fully integrated real estate organization since 1926, is a recognized leader in the ownership, management, acquisition and development of multifamily residences, commercial shopping centers and office buildings. CASTO's growing portfolio currently includes more than 26 million square feet of commercial property and more than 5,300 residential units located throughout the midwestern and southeastern United States. CASTO is headquartered in Columbus, Ohio, and serves a variety of clients from five offices in Florida, North Carolina, and Ohio. To learn more about CASTO, visit castoinfo.com. 
Contact CASTO
Thank you for considering CASTO for all of your residential and commercial real estate needs. Please fill out the contact form and a CASTO team member will respond to you as soon as possible.