StudioTorch to Open at River & Rich in Franklinton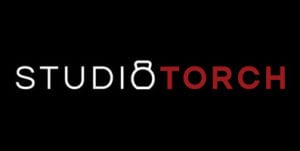 Columbus, OH — CASTO welcomes StudioTorch a unique and energized fitness experience to River & Rich, a mixed-use project featuring 200 residential units and nearly 24,000 square feet of retail space located in Franklinton.
"We could not be more excited to have StudioTorch join us at River & Rich," said Sydney Federer, CASTO's senior leasing director and principal broker.
"We have been focused on finding great additions to the community and will complement the existing tenant mix. StudioTorch provides excellent fitness classes and is a strong part of the community fabric."
River & Rich will be StudioTorch's second location with its first located between Grandview and Victorian Village. The new 3,774-square-foot studio will be located near the intersection of West Rich Street and McDowell Street off of Rich Street. StudioTorch is a class-style, 60-minute fitness experience that is designed for any fitness level. Participants will use an array of fitness equipment throughout the class including dumbbells, barbells, treadmills, rowing machines and more.
"We are thrilled to be expanding to a second location," said Jon Lorenz, StudioTorch co-founder.
"We are so excited to be joining the group of tenants at River & Rich. Franklinton is a community that continues to embrace local businesses and we cannot wait to add StudioTorch to the mix. We believe that the StudioTorch community will bring a unique fitness experience to the River & Rich development and Franklinton community," said Tom OBrien, StudioTorch co-founder.
StudioTorch anticipates having 60 classes per week at the Franklinton location offering a daily focus that clients have come to love.
Other retailers at River &Rich including Yellow Brick Pizza, One Line Coffee, Makers Social, Citrine and ROY G BIV Gallery.
For more information about StudioTorch, visit their website at www.studiotorch.com or Instagram @studiotorch.
About CASTO
CASTO, a fully integrated real estate organization since 1926, is a recognized leader in the ownership, management, acquisition and development of multifamily residences, commercial shopping centers and office buildings. CASTO's growing portfolio currently includes over 26 million square feet of commercial property and over 4,000 residential units located throughout the midwestern and southeastern United States. CASTO is headquartered in Columbus, Ohio, and serves a variety of clients from five offices in Florida, North Carolina and Ohio. To learn more about CASTO, visit castoinfo.com.
Contact CASTO
Thank you for considering CASTO for all of your residential and commercial real estate needs. Please fill out the contact form and a CASTO team member will respond to you as soon as possible.