Inspired ideas.

Integrated real estate solutions.
Providing commercial, residential and community real estate solutions since 1926.
million square feet of
commercial space
commercial & residential
properties
national, regional and local
tenants within our portfolio
residential units throughout
our portfolio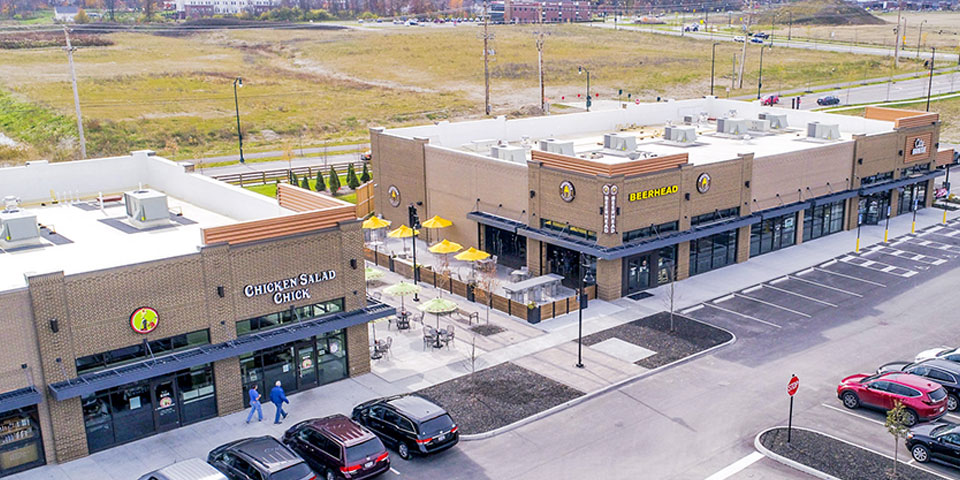 Hamilton Quarter
Columbus, Ohio
Ideally situated in one of the most dynamic development areas in Columbus, Hamilton Quarter is an exciting mixed-use shopping center with 250,000 square feet of retail and 500,000 square feet of medical/office. The development is across from HQ Flats Apartments and new residential development Hamilton Woods, and minutes from the growing New Albany Business Park. With a variety of national and local retailers including Target, Bath & Body Works, City Barbeque, and Crumbl Cookies, Hamilton Quarter is the premier one-stop shopping destination in the heart of New Albany.
The CASTO Culture
CASTO is more than a company; it's an award-winning workplace that has been recognized as a best place to work ten times, a healthy employer seven times, and multiple times for our work in the community. Couple that with outstanding benefits, an innovative environment and a culture that endorses principles of diversity, tolerance and individual dignity, and you can understand why the average tenure of our associates is more than 10 years.
CASTO in the Community
"… to create value for our customers, associates, owners and the communities we serve," is part of our mission statement and ingrained in our culture. At CASTO we believe that supporting our community is an essential part of our business, and it's why we offer volunteer and philanthropic giving initiatives throughout the year.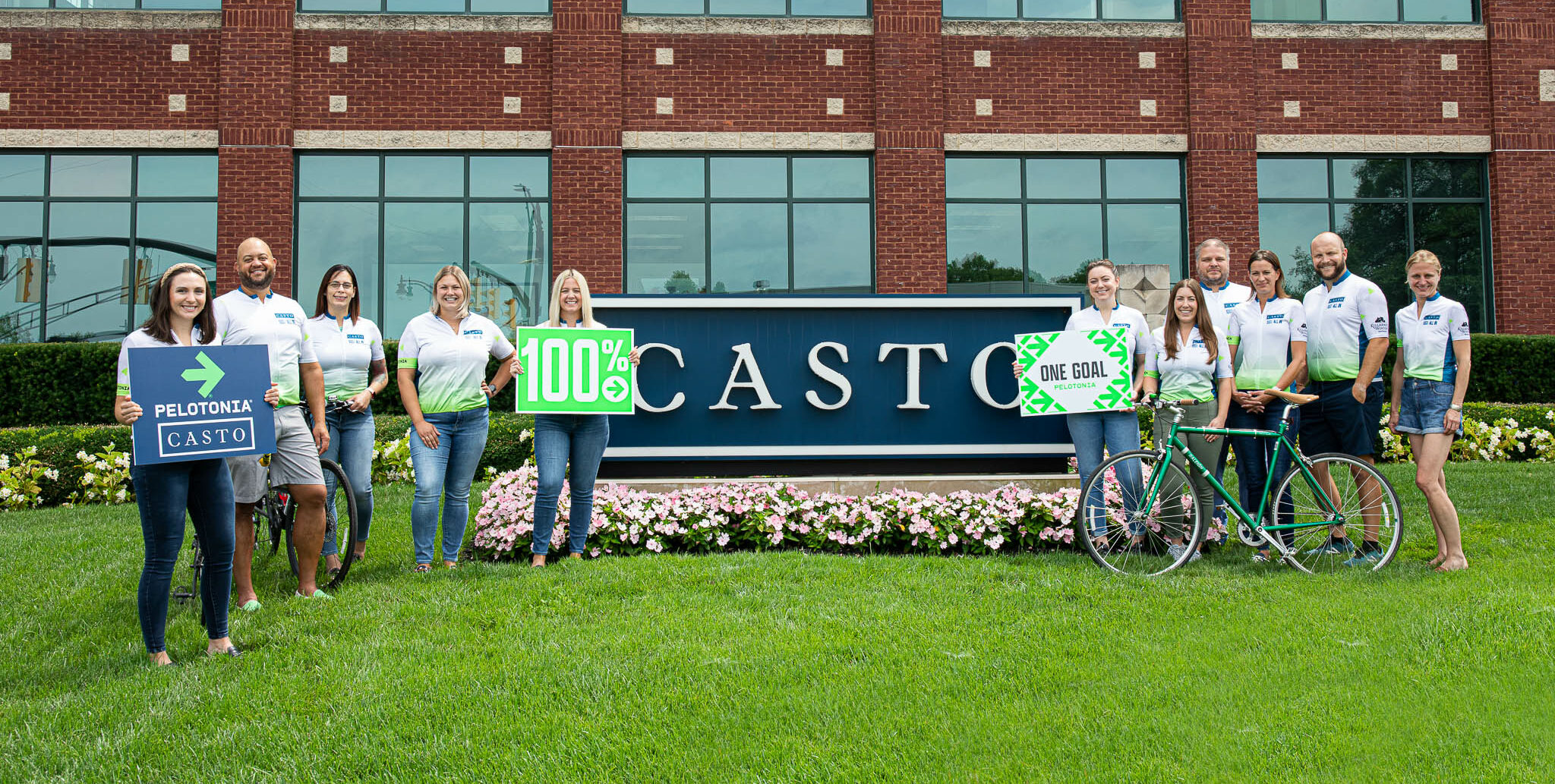 "As a broker who does a fair amount of Tenant representation, I can say the CASTO team approached our negotiation with a "win-win" prospective, meaning that they truly did want to help set up their new Tenant for long term successes. We worked closely with Kevin Kallstrom, who also coordinated with Property Management and Engineering to assist in on-site evaluation of the Tenant's needs for the space. The entire CASTO team was communicative, detailed, and fair from start to finish."
Brian S.
Broker for Piesanos Stone Fired Pizza | Centergate Commercial Realty

"CASTO continues to be a leader nationally in the world of commercial and multifamily real estate.  They have been a fixture in our community not only with their real estate but with their philanthropic endeavors. As a firm representing a multitude of retailers, we interact with the retail leasing team quite often. They have been a trusted source of knowledge and professionalism as we work through complicated transactions of all sizes."
Aaron G.
Managing Principal | Gilbert Group

"We worked with CASTO to open our fourth shop in Columbus and it's been a great experience from the start. Working with Kevin and the leasing and tenant coordination teams, we were able to move really fast to execute the lease, and build out the space in time for the start of our critical summer selling season. I appreciate the collaboration between our teams to make it happen, and the transparency of the communication throughout the process. Service levels that have continued with every member of the CASTO organization since we've opened. Based on our own experience I would confidently recommend CASTO to any business that's looking to expand its retail footprint."
Stuart H.
Founder & CEO | roll: Bicycle Company

"CASTO's foundation was built on serving its community and the company has not wavered from that mindset. Since joining the Columbus Chamber of Commerce in 1933, CASTO has supported and served the community in many ways including sponsoring events, providing guest speakers, and Don M. Casto, III served as the Chamber's chair. The company has continuous growth and a community-centered mindset. We are proud of our partnership with CASTO."
Don D.
President & CEO | Columbus Chamber of Commerce

"Great place to eat, shop and walk around the lake. Anytime I see an issue with something needing attention I message the management and it is ALWAYS taken care of."
Diana D.
Customer | The Shoppes at University Place, Charlotte, NC