CASTO Leadership
Building on a tradition of innovation, integrity and inspiration, CASTO's Board of Directors and Executive Committee work together guiding the company to continued excellence and growth.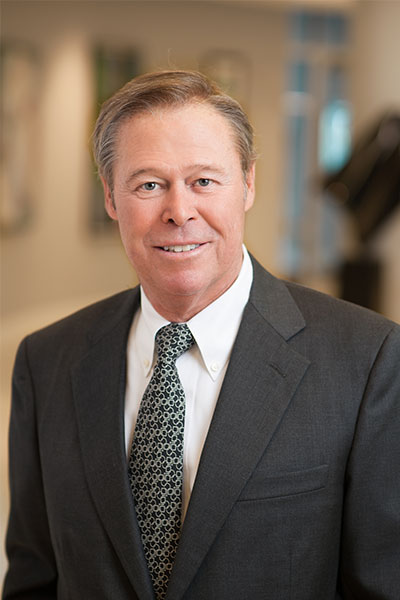 Frank S. Benson, III
Frank S. Benson, III joined CASTO in April, 1975 after graduating from the School of Management of Babson College in Wellesley, Massachusetts. Benson is a partner of CASTO and his field of expertise and specialization for the organization includes financing and management. His professional associations include membership of the International Council of Shopping Centers. Benson has served on the boards of Star Bank, The Buckeye Ranch, Central Ohio Transit Authority (COTA), Columbus School for Girls and Babson College.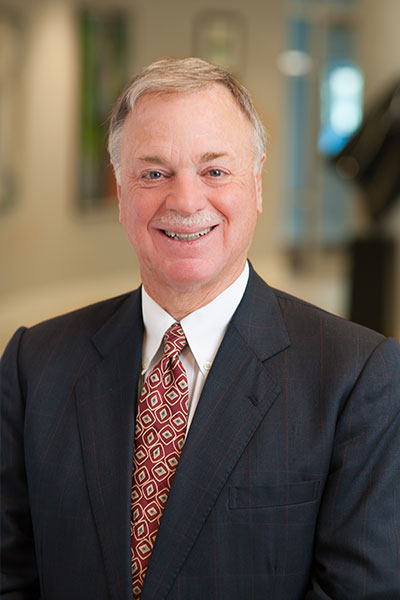 Don M. Casto, III
Don M. Casto, III is a partner of CASTO. Prior to joining the organization in 1971, he was in the private practice of law in San Francisco, California. Casto is a graduate of Stanford University and Stanford Law School and holds a master's degree in Natural Resource Law from George Washington University. He is actively involved in the company's leasing and development activities. His professional associations include membership in the California and Ohio Bar Associations, the Urban Land Institute and the International Council of Shopping Centers. He has written a number of publications regarding retail commercial development. Casto serves on the board of the Columbus Airport Authority and is active in numerous other civic endeavors.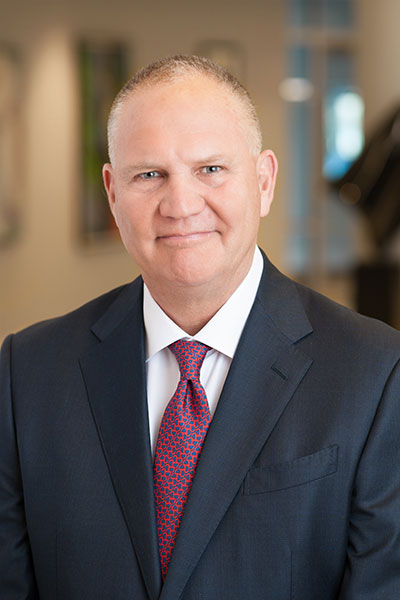 Stephen E. Dutton
Stephen E. Dutton joined CASTO in 1995 and is a partner. He has an undergraduate degree from Ohio Wesleyan University and an MBA from The Ohio State University. Prior to joining CASTO, Dutton was a CPA with the international accounting firm of Haskins & Sells (now Deloitte) and also held executive finance positions with several private businesses. His primary responsibilities at CASTO include oversight of operations, asset and liability management, capital sourcing and investment activities.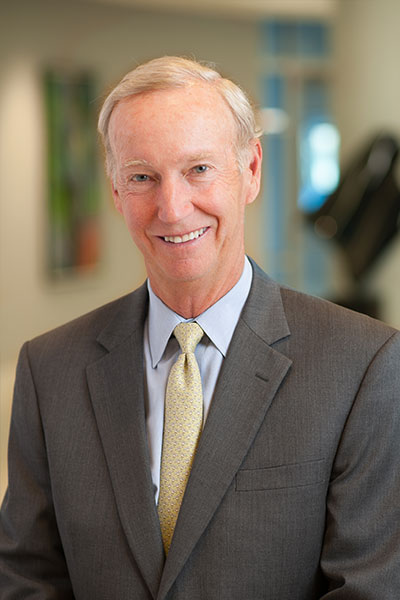 Paul G. Lukeman
Paul G. Lukeman, a partner at CASTO, leads the company's retail development. He joined the organization in 1989 and has been closely involved with its growth during his tenure. Lukeman received his bachelor of arts degree from Dartmouth College and his law degree from the University of Virginia Law School. He previously practiced law as a partner in the Columbus, Ohio, law firm of Chester, Willcox & Saxbe and began his development career with R.J. Solove & Associates, a Columbus-based real estate development firm.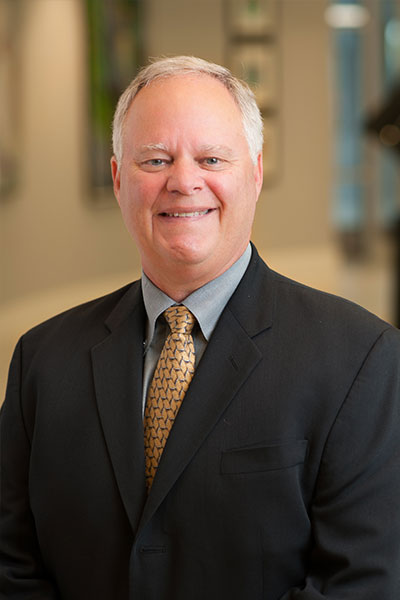 Anthony A. Martin
Anthony A. Martin joined CASTO as president of State Street Capital, a division formed in 1995. Martin graduated from the University of Dayton in 1976 and obtained CPA certification in 1978. He entered the investment banking industry as a corporate finance professional for a large regional investment banking firm in Columbus, Ohio, specializing in the financing, acquisition, sale and joint venture of retail and multifamily real estate. He currently splits his time throughout the year between CASTO's Columbus and Sarasota offices. He is a long-time member of the International Council of Shopping Centers (ICSC).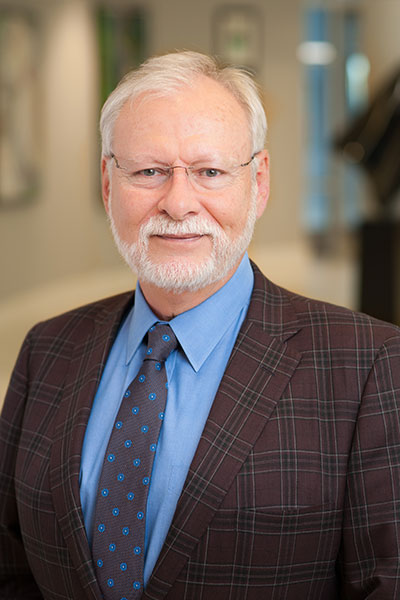 William J. Riat
William J. Riat joined CASTO in 1995 and is actively involved with the company's downtown and mixed-use development projects. He also heads the company's residential division and directs the development, construction and management of new multifamily projects and future single-family housing projects. Prior to joining CASTO, Riat served as president of Newtowne, Inc. and vice president of architecture for Borror Corp. Riat is a 1973 graduate of The Ohio State University School of Architecture.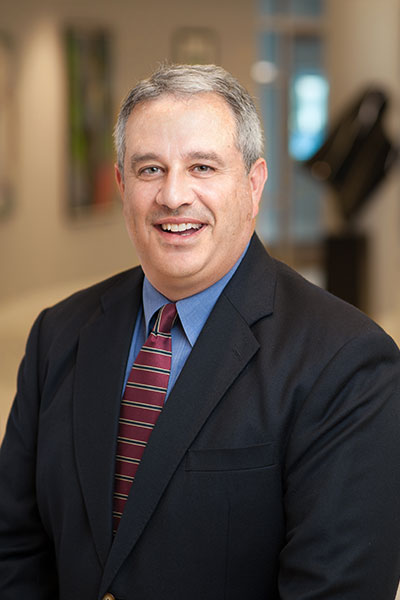 John Carr
Managing Director, Pace Financial Group
John Carr manages loan production in addition to administrative responsibilities for Pace Financial Group. He has extensive commercial lending experience and has represented several life company investors as well as many developers in the Central Ohio market. From 1988 through 1992 Carr originated commercial transactions for Chrysler and MetLife Capital. From 1992 through 1996 Carr originated loans for Vista Capital. Most recently, he was with Fifth Third Real Estate Capital Markets Group (formerly W Lyman Case and Company). Carr is a graduate of The Ohio State University and is active with the MBA.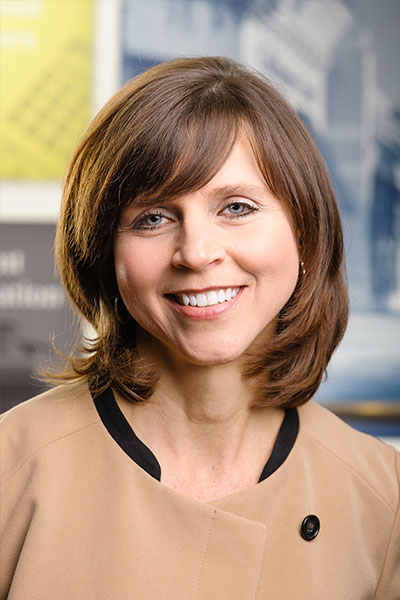 Shannon Dixon
Executive Vice President,
CASTO Southeast Realty Services
Shannon Dixon joined CASTO in 2009. She oversees our Carolinas office and also is responsible for origination and oversight for mixed-use, retail and residential development in the Carolinas, Georgia and Virginia. With more than 20 years experience in the commercial real estate industry, Dixon's prior roles included management of retail leasing, asset management and development. She is licensed in North and South Carolina and Georgia, holds the Certified Commercial Investment Member (CCIM) designation and is a member of the International Council of Shopping Centers (ICSC). Dixon holds a B.S. degree in Political Science from Radford University.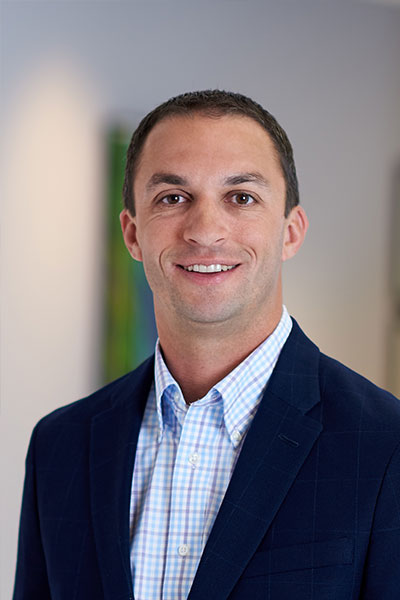 Craig Dyer
Vice President, Financial Operations
Craig Dyer joined CASTO in 2003 and focuses his time working within the asset management, corporate accounting and construction accounting departments. Dyer earned his CPA certification in 2002. Prior to joining CASTO, Dyer worked at Deloitte Tax LLP after graduating from Xavier University in 2001, where he holds a BSBA in Accounting and Finance.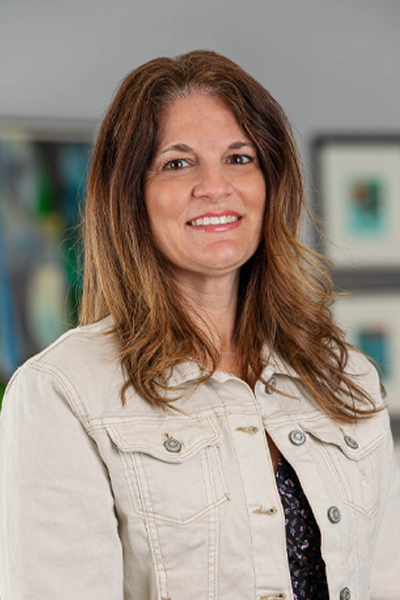 Nikki Fisher
Vice President, Asset Management
Nikki Fisher joined CASTO in 2004. She is a vice president of asset management and is responsible for CASTO's Columbus Realty Investments portfolio which consists of more than 29 retail centers, 12 multifamily communities and over 90 single-tenant outparcels located primarily in Central Ohio. She is a licensed real estate agent and a member of the International Council of Shopping Centers (ICSC). Fisher graduated from Miami University in 1995 with a bachelor's degree in accounting and a minor in finance.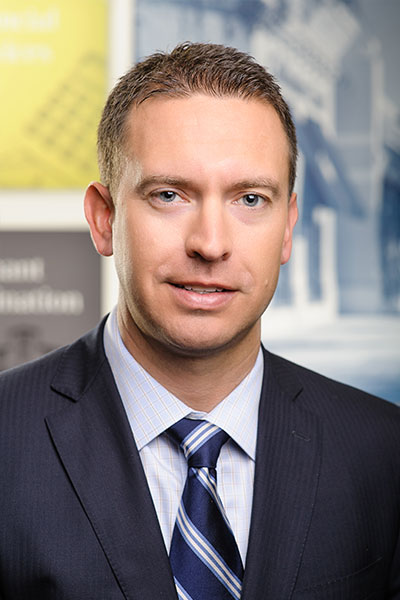 Jason Freeman
Vice President, Development & Finance
Jason Freeman joined CASTO in 2005 with initial responsibilities of managing several large commercial portfolios co-owned with prominent institutional joint-venture partners. His primary responsibilities include joint management of the CASTO's commercial development activities including site selection, development, leasing and financing responsibilities for new and redevelopment projects. Most recently, Freeman has overseen the development, financing and leasing of Hamilton Quarter, a ± 750,000 s.f. mixed-use project including a Target Next Generation store and a 500,000 s.f. outpatient facility for The Ohio State University's Wexner Medical Center. Other recent developments include the REI redevelopment in Dublin, Ohio, and several single-tenant redevelopments within the CASTO portfolio. Jason holds a B.S. degree in materials science and engineering as well as an MBA from The Ohio State University.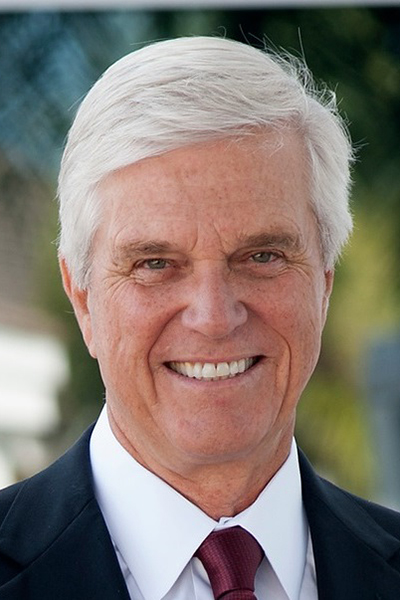 Brett Hutchens
President, CASTO Southeast Realty Services
Brett Hutchens is the partner in charge of CASTO's retail development in the southeastern United States. Hutchens received a business degree from Ohio University and law degree from Capital University. He practiced commercial law for several years prior to entering commercial development in the mid-1980s. Hutchens has been directly responsible for the development of 7,000,000 square feet of commercial properties in seven different states, including 1,000,000 in Florida since joining CASTO in 1998. In addition to his business experience, Hutchens has been a 35-year board member and former chairman of Children's Miracle Network raising more than $7 billion for the benefit of 170 Children's Hospitals throughout the United States and Canada.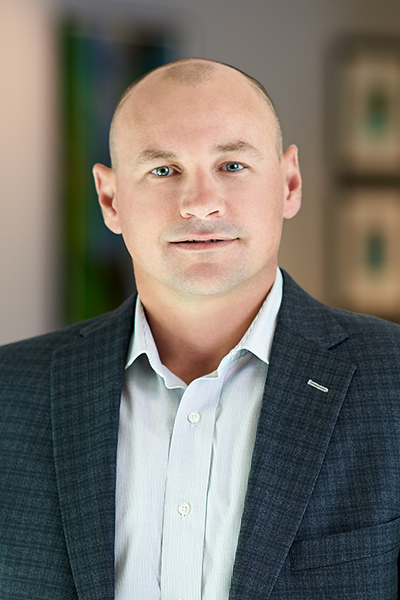 Brent Sobczak
President, CASTO Communities
Brent Sobczak has more than 15 years of commercial real estate experience. He started his career in commercial banking serving most of the developers in Columbus. He joined CASTO in 2012, as a member of the multifamily development team. His primary focus is on CASTO's financial activities throughout the development process. This includes identifying profitable projects and bringing them to market by finding alternative sources of equity, project financing, partnership structuring and contract negotiation. Sobczak holds a B.S in Finance and Management from Marshall University and an MBA from Ashland University. Sobczak has developed more than 2,000 units and numerous mixed-use projects featuring parking garages and commercial space with total project costs in excess of $300 million. He serves on The Ohio State Center for Real Estate advisory board and is a ULI Rose Fellow and 2018 honoree of Columbus Business First's 40 Under 40 award.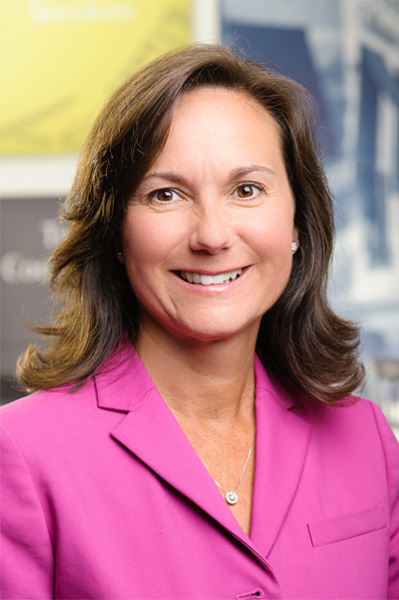 Linda Swearingen
Partner & Executive Vice President,
Asset Management
Linda Swearingen is the Executive Vice President of Asset Management and a Partner for CASTO, a privately held Real Estate Development Company, a position she has held since 2002. Her primary responsibilities include overseeing the management and performance of the organization's retail shopping center portfolio as well as acquisition and disposition activities. Swearingen's background includes extensive experience in commercial real estate finance, management, and retail leasing. Prior to joining CASTO, she was Senior Vice President, Finance & Investor relations for 10 years with Konover Property Trust, a real estate investment trust based in Cary, North Carolina, and an Assistant Vice President in the Commercial Real Estate area of Bank One Dayton, now Chase Bank. She earned a bachelor's degree in Business Administration from Bowling Green University in 1986. Swearingen serves as an Emeritus Board Member and past president for the Columbus Children's Theater and as well as an Emeritus board member for One Dublin which serves families in need in the Dublin City School District.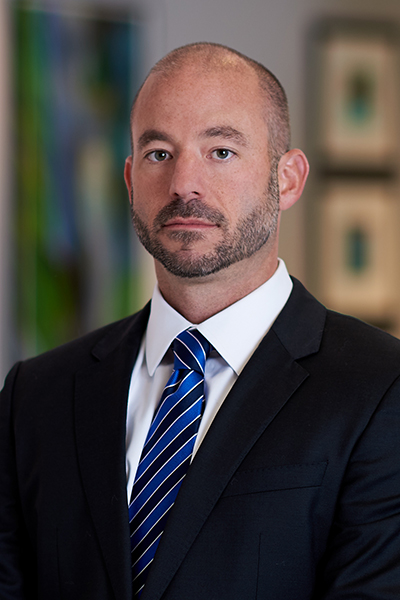 C.H. Waterman
Vice President & General Counsel
C.H. Waterman joined CASTO's in-house legal team in 2006 following five years of private practice in a law firm setting. During his time with CASTO, Waterman has been involved with every aspect of the company's legal function, including commercial leasing, acquisitions and dispositions, joint ventures, development and redevelopment, financing, economic incentives, corporate governance, risk management, collections, litigation, and compliance. As director of legal, Waterman oversees the company's legal team, manages outside counsel, and provides legal and strategic advice to the company's business units and principals. He received a Bachelor of Sciences degree from the University of Arizona and earned his Juris Doctor degree, with Honors at Law, from the Michael E. Moritz College of Law at The Ohio State University.
Contact CASTO
Thank you for considering CASTO for all of your residential and commercial real estate needs. Please fill out the contact form and a CASTO team member will respond to you as soon as possible.