About CASTO
Building on a tradition of innovation, integrity and imagination, CASTO has been a trailblazer in the real estate industry since 1926.
A growing portfolio and exceptional results.
In just the past several years, our team has more than doubled CASTO's real estate holdings. Meanwhile, we have established and continue to maintain excellent relationships with financial institutions and institutional lenders to facilitate the financing of our real estate developments, construction and acquisitions. CASTO is a survivor in a changing market and an innovator in a booming economy, and we have prepared for a very successful future for ourselves and our clients.
Providing expert and innovative solutions.
As a leader in real estate development, leasing and property management, our aggressive growth plan has enabled us to broaden our real estate services to include construction management, tenant representation, and site selection and acquisition. Our solutions are a direct result of having some of the best people in the business coupled with a long-standing tradition in innovation, integrity and imagination.
Creating value.
For us, it's more than just the bottom line. While we work hard to make sure that each project we undertake is a financial success, we strive to assure our projects are well planned, that our associates have a good quality of life, our tenants are happy with the service they receive and that we work with the communities we enter to make both our project and their community better.
"CASTO's foundation was built on serving its community and the company has not wavered from that mindset. Since joining the Columbus Chamber of Commerce in 1933, CASTO has supported and served the community in many ways including sponsoring events, providing guest speakers, and Don M. Casto, III served as the Chamber's chair. The company has continuous growth and a community-centered mindset. We are proud of our partnership with CASTO."
Don D.
President & CEO | Columbus Chamber of Commerce
million square feet of
commercial space
commercial & residential
properties
national, regional and local
tenants within our portfolio
residential units throughout
our portfolio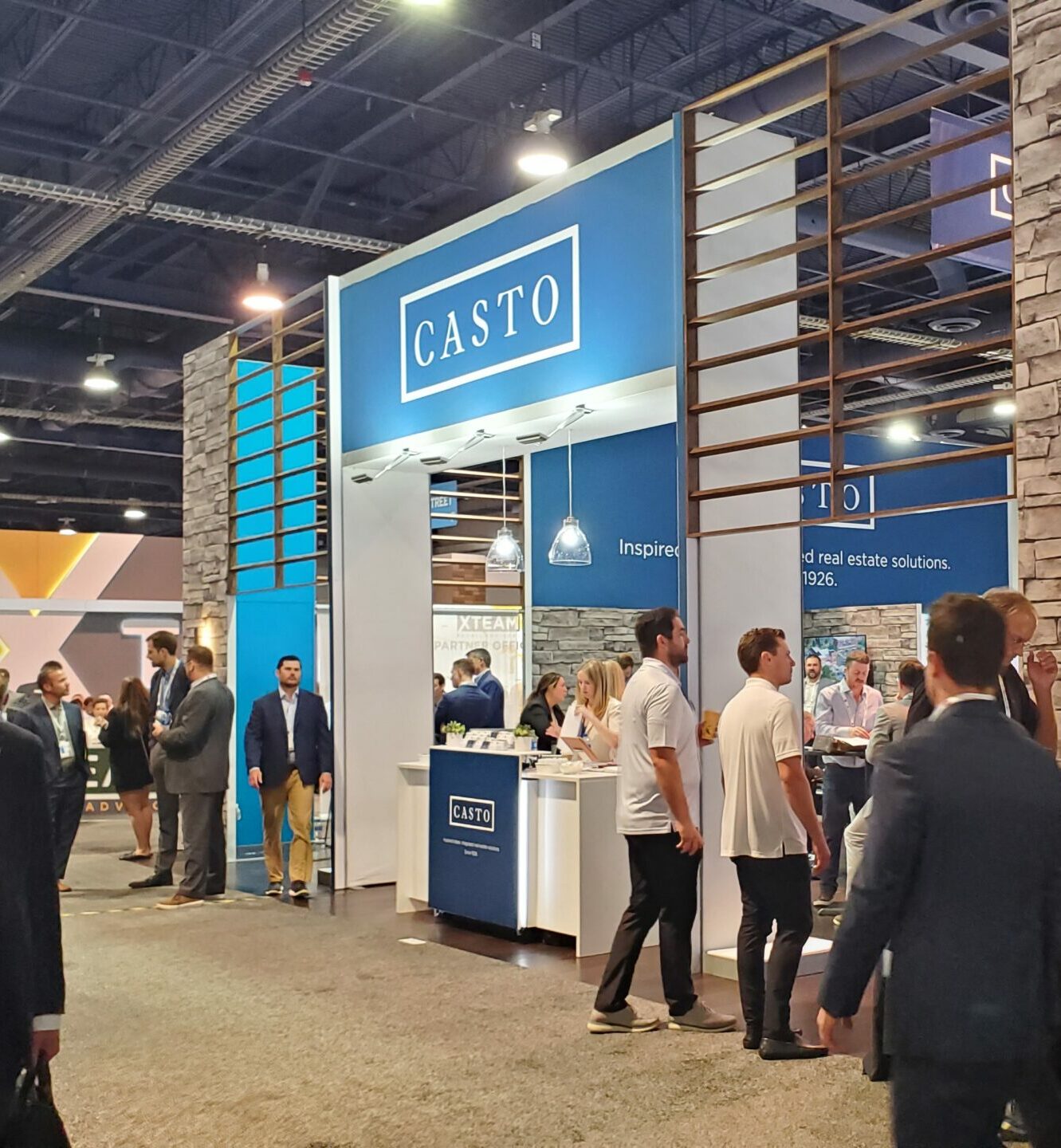 Community & Professional Memberships
CASTO believes fully in partnering with community and professional organizations. CASTO is doing its part to helping the communities its properties serve while providing expert knowledge obtained through our continuous involvement in professional organizations.
Cary Chamber of Commerce — member since 2022
Columbus Apartment Association — member since 2007
Columbus Chamber of Commerce — member since 1933
Dublin Chamber of Commerce — member since 2016
Executive Women International (EWI) — member since 1975
Innovative Commerce Serving Communities (ICSC) — member since 1957
Lakewood Ranch Business Alliance — member since 2007
Manatee County Chamber of Commerce — member since 2005
Morrisville Chamber of Commerce — member since 2010
National Apartment Association — member since 2007
Sarasota Chamber of Commerce — member since 2007
Urban Land Institute (ULI) — member since 1973
Mission
To provide expert services that create value for our customers, our associates, our owners and the communities we serve.
Core Values
People are our most important asset! We are committed to the well being of our associates and endorse principles of diversity, tolerance and individual dignity. Integrity and profitability are essential. They promote our long-term viability as an enterprise, providing the medium through which we can achieve our personal and organizational goals. We question convention! We are always looking for new and better solutions for our customers. Our constant and passionate pursuit of value innovation strategies distinguishes us from our competition. We cultivate the informed collaboration of committed associates with diverse perspectives, experience and talents in a teamwork environment. This creates synergies, which enhance productivity.
Contact CASTO
Thank you for considering CASTO for all of your residential and commercial real estate needs. Please fill out the contact form and a CASTO team member will respond to you as soon as possible.