Careers & Culture
We pride ourselves on a culture that promotes innovation and collaboration. Explore career opportunities at CASTO and learn more about our dedication to serving our communities as an award-winning company.
At CASTO, people are our most important asset.
We are committed to the wellbeing of our associates and endorse principles of diversity, tolerance and individual dignity. Our associates are offered competitive salaries, exceptional benefits, comprehensive wellness programs, and a collaborative work environment. We are always looking for great talent. Email your resume to us even if you don't see any job openings that fit your background.
Interested in joining our team? Check out the current career opportunities.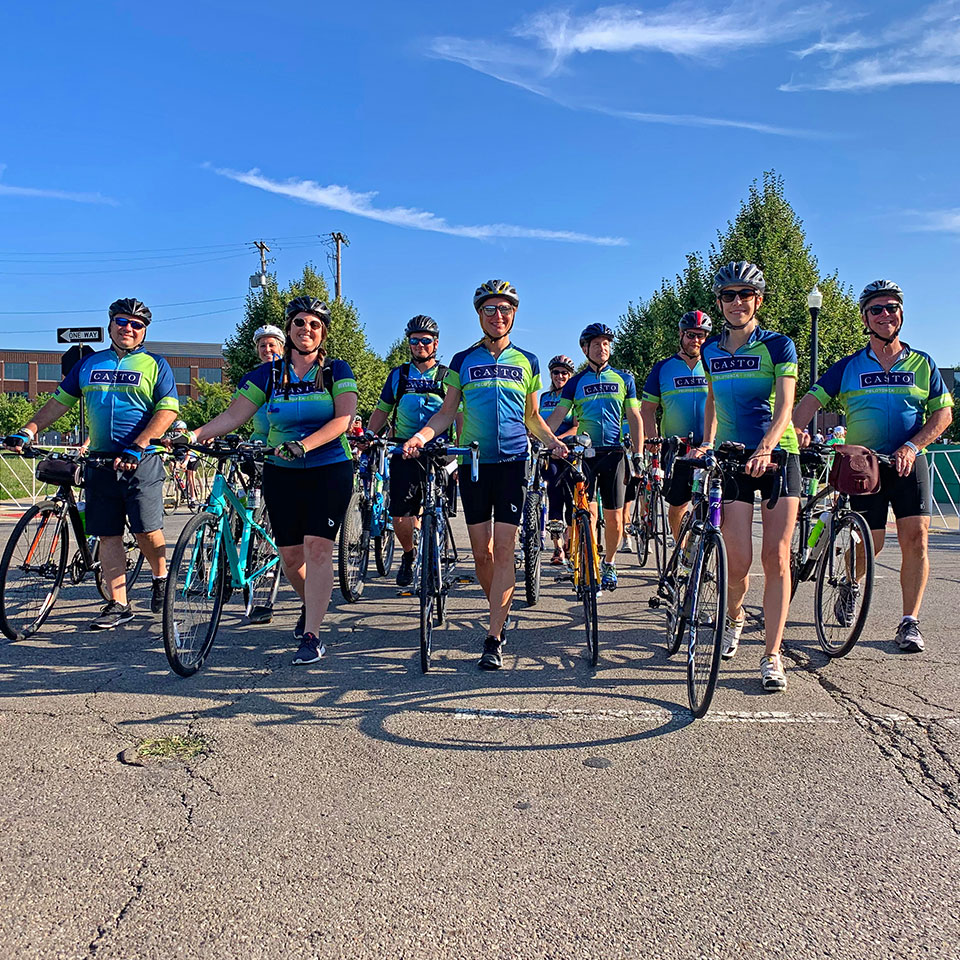 CASTO in the Community
"…to create value for our customers, associates, owners and the communities we serve," is part of our mission statement and ingrained in our culture. At CASTO we believe that supporting our community is an essential part of our business, and it's why we offer volunteer and philanthropic giving initiatives throughout the year.
Celebrating Partnerships with Nonprofit Organizations
American Cancer Society
Children's Hunger Alliance
Columbus Children's Theatre
Columbus Landmarks
Cristo Rey Columbus High School
Executive Women International
Franklinton Arts District
Greater Columbus Arts Council
Heath Community Arts Council
Homeport / Columbus Metropolitan Housing Authority
Honor Flight
Johns Hopkins All Children's Hospital
Mid-Ohio Foodbank
Nationwide Children's Hospital / Center for Children and Family Advocacy
New Albany Community Foundation
Note in the Pocket
Pelotonia
Ronald McDonald House
Special Olympics of Ohio
The James Cancer Hospital and Solove Research Institute
The Ohio State University Wexner Medical Center
Urban Land Institute
Welcome Warehouse
An Award-Winning Workplace
CASTO is more than a company, it's an award-winning workplace that has been recognized as a best place to work ten times, a healthy employer eight times and multiple times for our work in the community. Couple that with outstanding benefits, an innovative environment and a supportive company culture, and you can understand why the average tenure of our associates is more than 10 years.
Best Employers in Ohio (2023, 2022, 2020, 2018, 2016, 2014, 2012, 2009, 2007, 2005)
Healthiest Employer in Ohio (2022, 2021, 2018, 2017, 2016, 2015, 2014, 2013)
Healthiest 100 in America (2017, 2016)
Healthy Business Council of Ohio's Healthiest Workplace Award (2020-Platinum, 2019-Silver)
Conway Center for Family Business (2016, 2015, 2014)
City of Gahanna: Excellence in Development (2016)
Capital Crossroads SID: Aesthetic Contribution Award (2016)
Columbus Landmarks Foundation James B. Recchie Design Award Finalist (2016)
Corporate Caring Awards Finalist (2017, 2016, 2015)
Columbus Young Professionals Wonderful Workplaces (2013)
Business First Best Places to Work (2007, 2005)
Columbus CEO Best of Business (2018 Runner-up, 2017, 2008)
Greater Columbus Arts Council Medium Employer Community Arts Partnership Award (2019)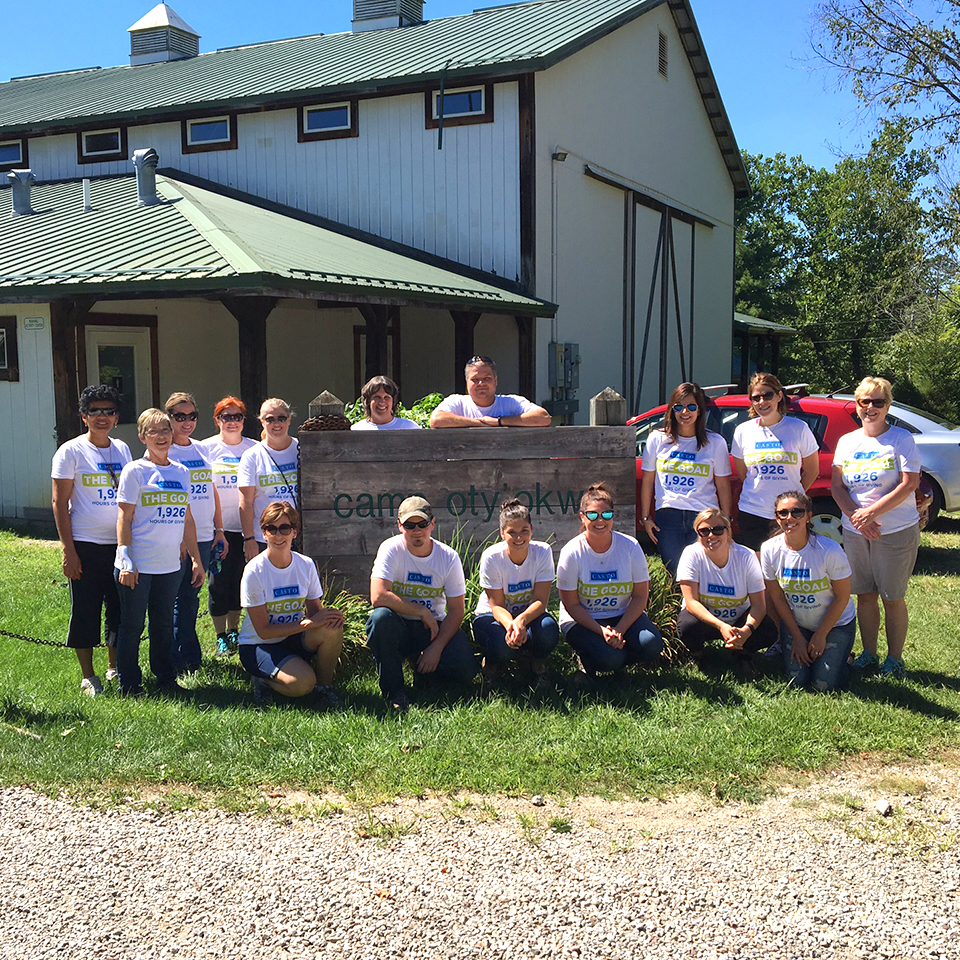 "I had never felt more welcome to a new job than I have at CASTO. For the first time, I was going to be a part of a real team. CASTO takes such great care of their employees. They provide great incentives to get all of the employees involved and keep them included. This has been the best company I have worked with hands down. So far I have really enjoyed getting to know the CASTO way and meeting all the new people that come with this wonderful company. Thank you for letting me be a part of something so great."
Sabrina P.
Document Management

"The thing I love most about CASTO would be the amazing culture they have nourished. Everyone that I have met is genuinely kind people that want to see each other succeed and that is simply amazing. My CASTO family is one that I will cherish for a lifetime!"
Danyelle P.
Residential Leasing

"Hard to list all the things I love about CASTO because there are so many things. The culture of integrity and collaboration are second to none and it is the people we work with every day that embrace these characteristics. It makes getting out of bed everyday easy and less of a chore."
John H.
Commercial Construction Management

What I like most about working for CASTO are the people! Whether it's all the different properties that I've worked at or the great group events we attend, everyone is friendly and energetic, which makes me look forward to work every day!
Loren S.
Residential Maintenance

"I lived at a CASTO community for two years, moved away, and after being an unhappy resident elsewhere, I went back my CASTO community. Immediately after being back on property, I knew I was home. While filling out the application, on a whim I asked if they were hiring. They weren't at the time, but a week later a leasing position opened up.After applying for the position, the interview was set up and long story short, when the Regional Manager walked in to the interview, the Property Manager was already doubled over laughing at one of my jokes, and I felt pretty great about the interview from that point on. Three years later, and I'm just as happy to call CASTO my home and my company."
Jordan M.
Residential Property Management

"I've worked for CASTO since 2011 and have always felt proud to represent this company. The culture is what makes CASTO stand out. There's a sense of comfort talking to a co-worker that I can also get talking to one of the Board of Directors members. This company genuinely cares about its associates in a way I hadn't experience prior to working here. The opportunity for growth is one of my other favorite things about CASTO. There are always new ways to challenge yourself, opportunities to work with other departments and associates who are willing to show you something you don't have experience with. This is the company I plan to retire with!"
Nicole D.
Residential Property Management
For more than 90 years, CASTO has built excitement. Our company's strong foundation is based on the beliefs and values of our founder, Don Monroe Casto, Sr., an enterprising and innovative businessman. Remembered as "the man who changed the shopping habits of the free world," Mr. Casto's vision continues to inspire us.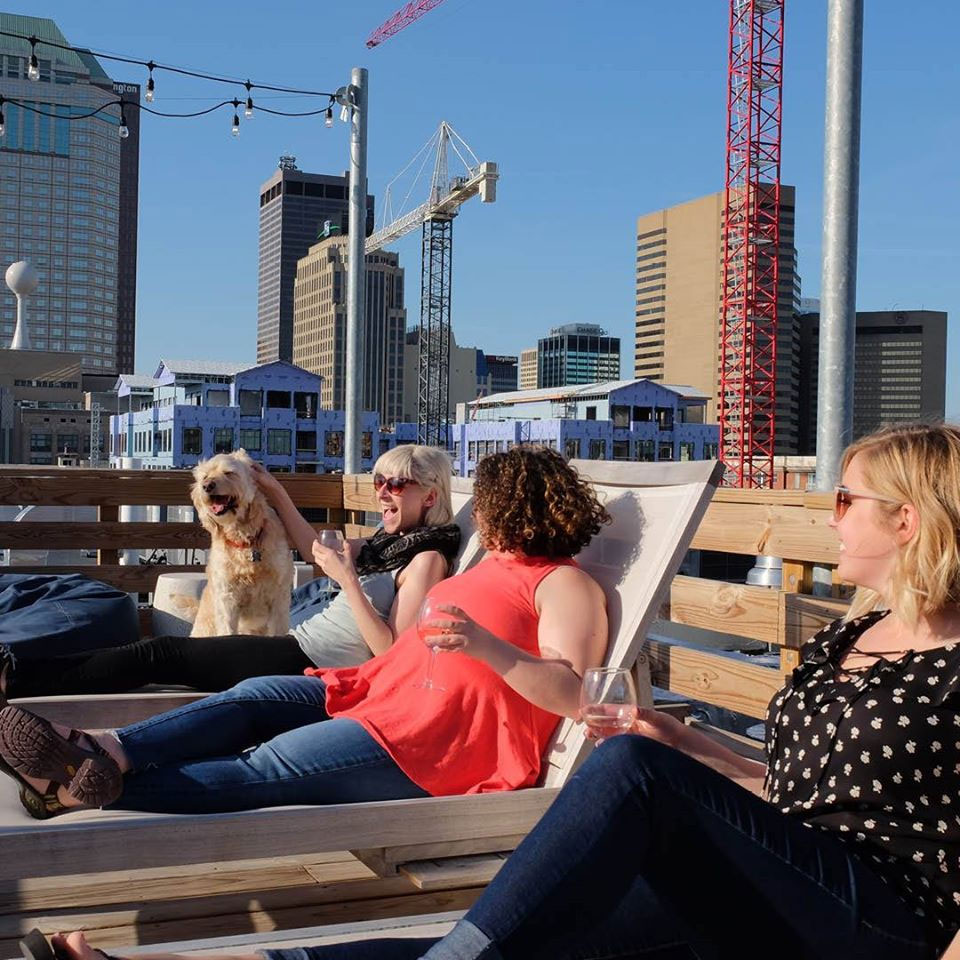 Contact CASTO
Thank you for considering joining our team of talented experts. Please fill out the contact form and a CASTO team member will respond to you as soon as possible.