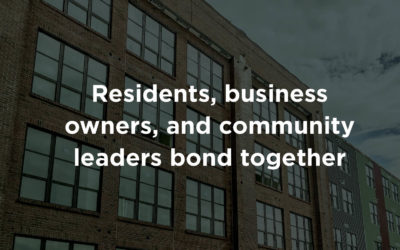 ALLOY ArtSpaces are designed to help residents, business owners, and community leaders bond together in support of a unified, stronger community. These spaces can take the form of public-facing murals, sculptures, performance venues, art events, educational programs, or other concepts not yet in existence.
Two mix-use properties, River & Rich and Gravity, have partnered with the Franklin Arts District (FAD) for the ALLOY ArtSpace project. CASTO and Kaufman have fully funded this project by committing $49,000. At River & Rich, CASTO has provided a total of 19 short-term spaces, and one combined design or three separate design spaces to support the creation of public-facing art. Spaces will be both temporary and permanent in nature. Temporary spaces will likely be replaced with new art within 1-3 years. Permanent spaces are intended to last a minimum of 10 years.
Phase 1 of the ALLOY ArtSpace Project, the call for artists, is complete as of July 24, 2018. FAD received over 60 proposals with various design styles. Phase 1 proposals will be evaluated by a five-person jury composed of Franklinton residents, Franklinton artists, FAD representatives and representatives from CASTO and Kaufman. Artists' proposals will be evaluated on visual/thematic requirements from CASTO and Kaufman, successful completion of similar projects, designs will endure weather and long-lasting exposure, details on the budget installation time, artists location to Franklinton and previous participation in at least one Urban Scrawl event.
We are excited to announce the artists and their visions in the weeks to come. To learn more about the ALLOY ArtSpaces visit http://www.franklintonartsdistrict.com/alloy.html.
Contact CASTO
Thank you for considering CASTO for all of your residential and commercial real estate needs. Please fill out the contact form and a CASTO team member will respond to you as soon as possible.