Connection. Relationships. Neighborhood.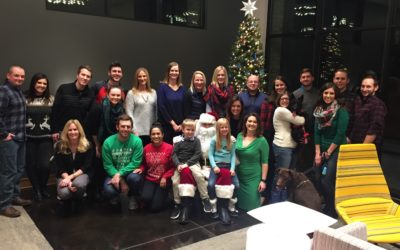 At CASTO we want people to feel connected to their neighborhood. A neighborhood where residents know each other, enjoy each other's company, and are there for one another. As property managers, we are lucky that we can act as a foundation in the building of these relationships.
One way to cultivate these connections is to host an assortment of on-site programs and events. They are geared towards bringing residents together. Ranging from donation drives which benefit local charities, to large pool parties and everything in between. The goal is to reach as many residents as possible.
How do you reach residents who want to connect with their neighbors? It's all about variety. Not every resident will want to participate in a pool party or a fitness class. Take a step back and look at who your residents are and what they are interested in. Do they enjoy giving back to their community? Schedule a volunteer opportunity. Do they want to connect with local businesses? Schedule happy hours at local restaurants. This will not only connect residents with each other but also their local community. If they don't want to venture out into the community, bring it to them! Many local wineries will come to you to do a tasting. Have a local fitness or yoga studio host classes. Do you have a lot of pets in your community? Pet related events are always the best to encourage mingling. Everyone wants to know more about your dog! There are so many options for events and programs that connect residents.
Success is when the resident who came to the event alone leaves after making a happy hour date with a neighbor she just met. When you hear that residents are helping each other out by cat-sitting for the weekend. When they stay after the party has ended because they are enjoying each other's company.
These are the connections we want to happen. The building of relationships to enhance our neighborhoods.
Contact CASTO
Thank you for considering CASTO for all of your residential and commercial real estate needs. Please fill out the contact form and a CASTO team member will respond to you as soon as possible.