CASTO Adds To Leadership And Management Team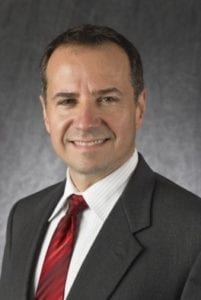 Columbus, OH — CASTO is proud to announce and welcome Armand Mastropietro to CASTO as the new Managing Director of Commercial Property Management Operations.
Mastropietro joins us from Washington Prime Group (formerly Glimcher Realty) where he served in a variety of leadership roles in their Property Management Group, most recently as Executive Vice President. He brings over two decades of commercial real estate experience to CASTO. He holds both CSM and CRX certifications from ICSC. Mastropietro earned a Bachelor of Science in Business Administration from Youngstown State University.
"We are very excited to welcome Armand to CASTO. He will bring great knowledge and innovation on the Property Management side of our business that will assist in leading our continued growth," said Nikki Fisher, Vice President, Asset Management.
Mastropietro will lead CASTO's Commercial Property Managers in the Columbus office beginning Monday, January 28, 2019.
About CASTO
CASTO, a fully integrated real estate organization since 1926, is a recognized leader in the ownership, management, acquisition and development of multi-family residences, commercial shopping centers
and office buildings.  CASTOs growing portfolio currently includes over 23 million square feet of commercial property and over 5,000 residential units located throughout the midwestern and southeastern United States.  CASTO is headquartered in Columbus, Ohio and serves a variety of clients from five offices in Florida, North Carolina and Ohio. To learn more about CASTO, visit www.castoinfo.com.
Contact CASTO
Thank you for considering CASTO for all of your residential and commercial real estate needs. Please fill out the contact form and a CASTO team member will respond to you as soon as possible.