Havertys Joining Retail Lineup at Renaissance Village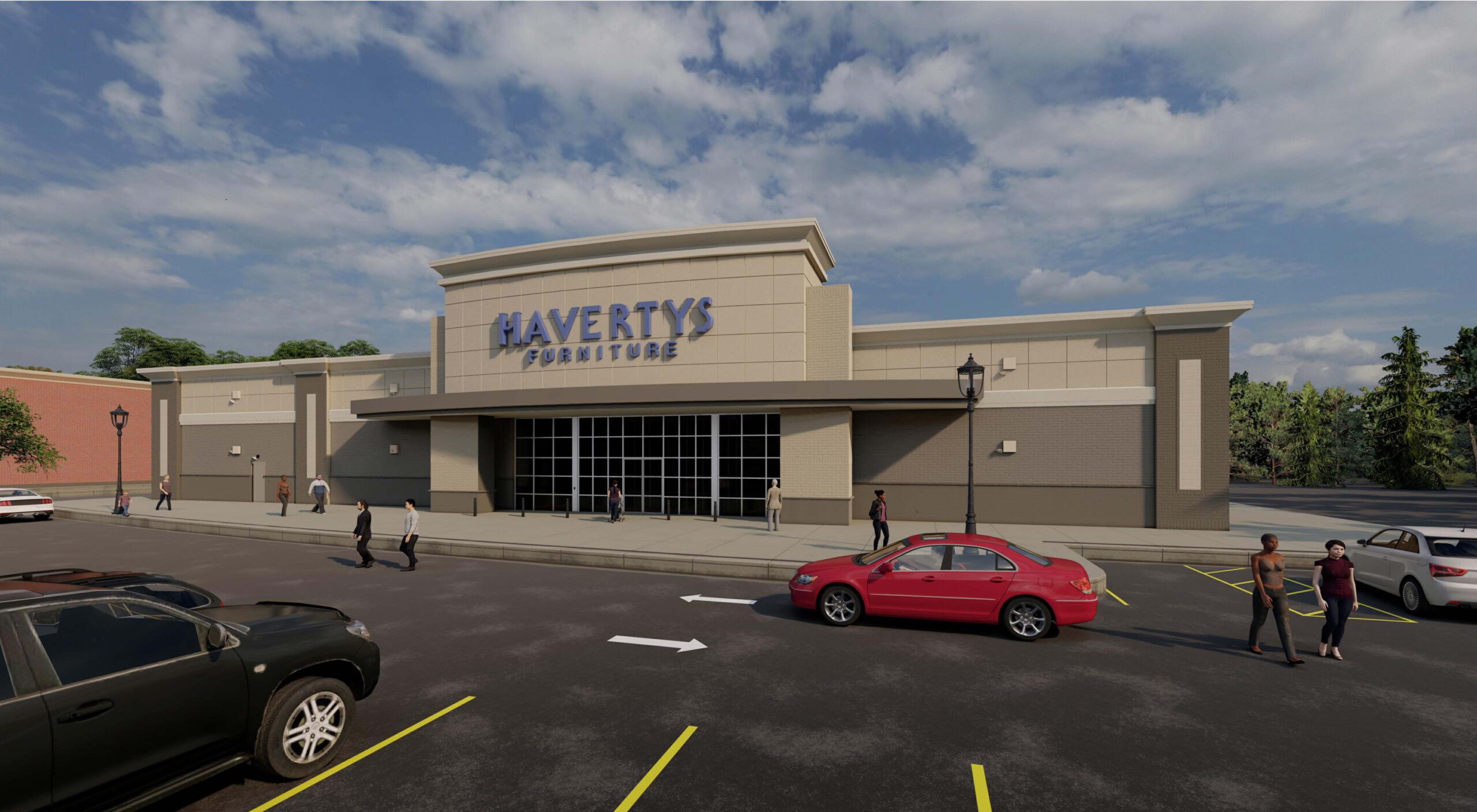 Durham, NC — October 6, 2022 — CASTO, one of the nation's leading real estate companies, is excited to announce that Havertys will be joining the tenant lineup at Renaissance Village.   
Havertys is a venerable furniture store known for their stylish, high-quality furniture and decor and exceptional customer service. This will be Havertys' second location in the Triangle, and its ninth location in the state. Renovations are underway on the 30,000 square foot space, and the store is anticipated to open in the spring of 2023.
Steve Burdette, president of Havertys said, "We are pleased to secure this great location, enabling us to leverage our distribution, operations, and marketing in the rapidly growing Triangle. We look forward to bringing the Havertys brand closer to our customers in the Durham area and showcasing our exclusive furniture and providing our free in-home design services." 
"We are very excited to welcome Havertys to Renaissance Village," said Shannon Dixon, EVP of CASTO Southeast Realty Services. "We think they will be a great fit for the center and complement our strong lineup of home décor and furnishing retailers like Target, Kirklands, and HomeGoods. "
Situated adjacent to Streets at Southpoint Mall in one of Durham's fastest-growing areas, Renaissance Village is an exciting mixed-use development in Durham. A major destination for retail and commerce, Renaissance Village's convenient location offers outstanding visibility, accessibility, and traffic. In addition to Havertys, major retailers include Target, Michael's, and HomeGoods. To learn more about Renaissance Village and CASTO, visit castoinfo.com.
About CASTO
CASTO, a fully integrated real estate organization since 1926, is a recognized leader in the ownership, management, acquisition and development of multifamily residences, commercial shopping centers and office buildings. CASTO's growing portfolio currently includes over 6,200 multifamily units and over 26 million square feet of commercial property located throughout the midwestern and southeastern United States. CASTO is headquartered in Columbus, Ohio and serves a variety of clients from five offices in Ohio, Florida and North Carolina. To learn more about CASTO, visit castoinfo.com. 
About Havertys  
Havertys (NYSE: HVT and HVT.A), established in 1885, is a full-service home furnishings retailer with 121 showrooms in 16 states in the Southern and Midwestern regions providing its customers with a wide selection of quality merchandise in middle to upper-middle price ranges. Additional information is available on the Company's website havertys.com.  
Contact CASTO
Thank you for considering CASTO for all of your residential and commercial real estate needs. Please fill out the contact form and a CASTO team member will respond to you as soon as possible.